Follow us
Our aim
The school's priority this year – agreed by the Head and Governors – is children's well-being, focusing on outdoor resources.
This year the PTA aims to raise £10k to support this priority by contributing towards
Refurbishing Nursery outdoor facilities
Re-marking the yard to facilitate learning and play
Target and progress
***to come***
Chairs for 2018-19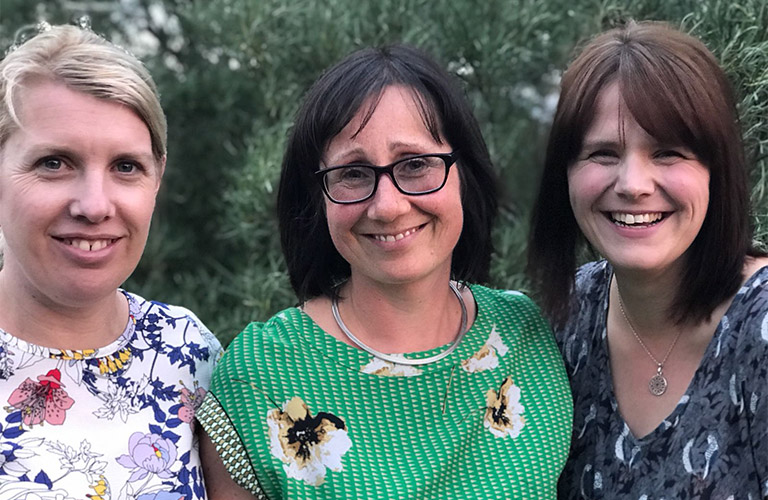 Tracy Dickinson (children in year 2, Derbyn and a 2 year old)
Catrin Awoyemi (children in years 2, 1 and Meithrin)
Jo Davies (children in years 5, 2 and Meithrin)
Last year (2017-18) the PTA raised over £10k and funded the following
Welsh books for the Adran Iau £1,500
Marking the car park for children's security £700
Cash for teachers to spend on Donaldson curriculum £1,600
Contribution of 1/3 towards new school website £1,700
New outdoor furniture £1,700
Refurbishing laptops £1,000
Kinetic theatre for years 2-6 £400
Year 6 leavers books and dictionaries £450
We've also authorised the purchase of blinds for the hall to help with temperature control and visibility of projector (est £2,000)
Our principles
Everyone gets involved – at whatever level they can afford in terms of time or money
Use the strengths, skills and valuable people resources we have within our families
Encourage use of the Welsh language within and outside the school
Our newsletter
We will publish a termly newsletter with information on progress and upcoming events and activities
What parents and staff say
We ran a survey in June 2018 asking parents for their views on the PTA. Families engaged, we had 160 responses; there are 280 families and 410 children at Ysgol Pen-y-Garth.
Plan for 2018-19
We have a plan of events for this year built on the success of last year's events and people's suggestions and ideas for new events. All our events are included in the main school calendar on this website.
Year representatives
Each year group has a parents representative who helps share information and coordinate input from that group. This year's parent representatives are
Meithrin Helyn Richards
Derbyn Hannah Evans, Haf Weighton
Blwyddyn 1 Nêst Williams
Blwyddyn 2 Alisha Davies, Claire Parry
Blwyddyn 3 Donna Griffiths, Emma Shelley
Blwyddyn 4 Cari Ormerod, Lowri Clement, Melissa Beesley
Blwyddyn 5 Rebecca Warner, Sara Redwood
Blwyddyn 6 Victoria Wheatley
Help us raise more money
Cash donations
So that we can hold fewer, high quality events, focus more on community and to give people the option to contribute when they are not able to attend (if they want to!) we have set up a MyDonate page.
You can give a one-off or regular donation. You can also let us claim gift aid on your donation. Link to come
Tesco School Uniform Embroidery Service
Tesco donates 5% of everything you spend on embroidered Uniform to the PTA
Easy Fundraising
Shop online and the PTA gets a donation, without costing you a penny, just register with Easy Fundraising
---
Get in touch with us
We welcome your feedback, ideas, suggestions and comments. Diolch yn fawr!